Massachusetts organizations honor ACLU of Massachusetts advocates
This month, we celebrate two ACLU of Massachusetts advocates who have been recognized for their dedication to protecting and expanding the civil rights and civil liberties of Massachusetts residents.
Carol Rose, executive director of the ACLU of Massachusetts, has been selected by Massachusetts Lawyers Weekly as a 2019 Top Women of Law honoree. Each year, this honor is given to women attorneys who've demonstrated great accomplishments in the legal field.
A lawyer and journalist, Carol has spent her career advocating for human rights and civil liberties both in the United States and abroad, including Afghanistan, Pakistan, Nepal, Japan, Sri Lanka, Israel, the West Bank and Gaza, Northern Ireland, and Vietnam.
Over the past 16 years with the ACLU, she has overseen the ACLU's advocacy in a range of legal reforms, including equal marriage for LGBTQ couples and equal rights for transgender people; reform of the criminal system, including the dismissal of nearly 61,000 wrongful convictions; voting rights reforms; and updates to the public records law to ensure government transparency. Since the Trump administration took office, the ACLU of Massachusetts under Carol's leadership won the first nationwide injunction against the Muslim ban, as well as injunctions against the separation of immigrant families without due process.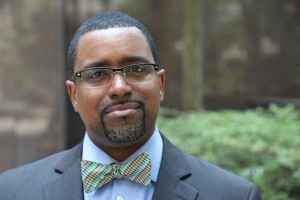 We are also proud to announce that Rahsaan Hall, director of the racial justice program at the ACLU of Massachusetts, has been awarded the 2019 Beacon of Justice by the Equal Justice Coalition and the Massachusetts Legal Assistance Corporation. The Beacon of Justice Award is given to legislators and advocates who have demonstrated an exceptional commitment to civil legal aid and increasing access to justice.