What is the Action Team?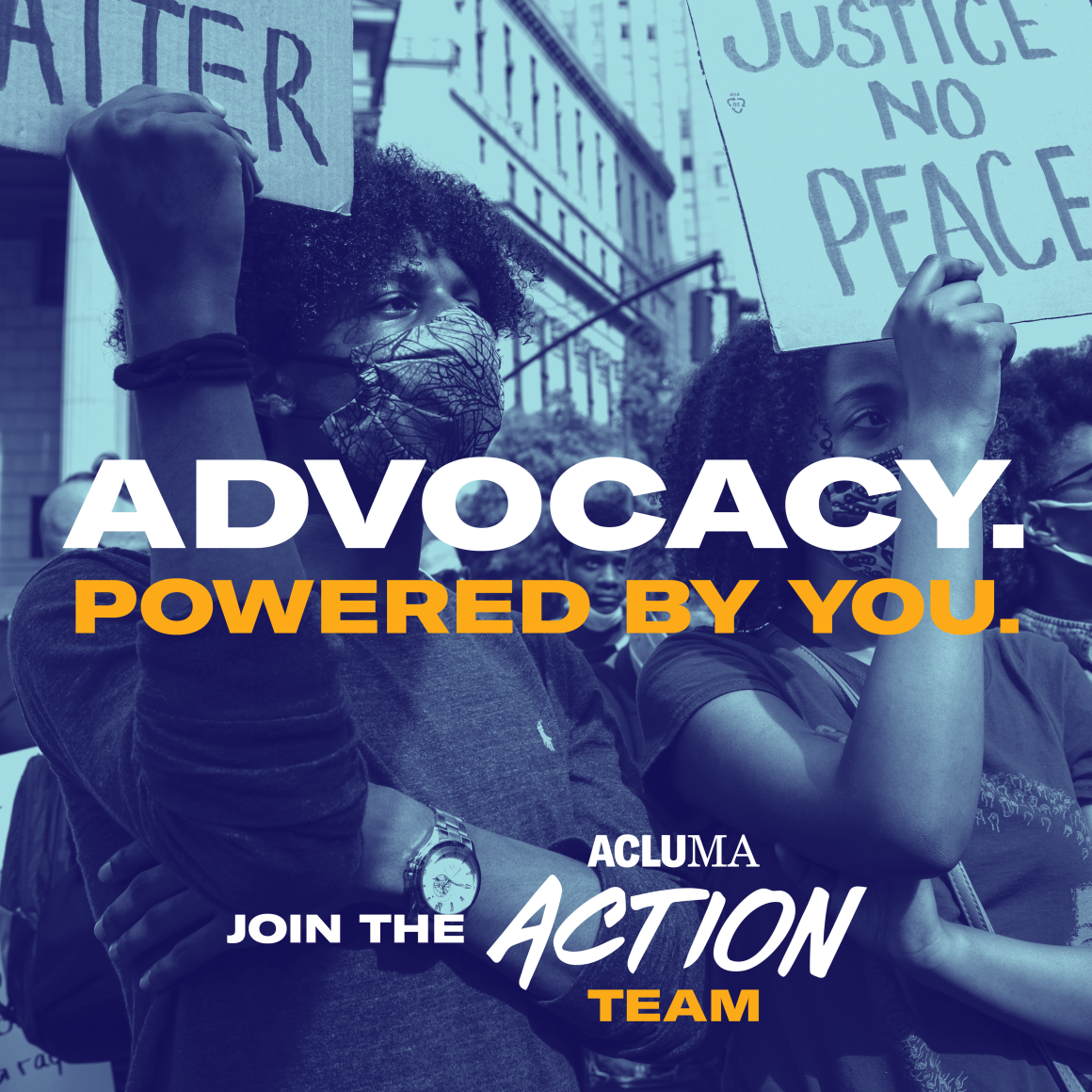 The ACLU of Massachusetts Action Team is powered by volunteers working in their local communities and at the state level to protect and expand civil rights and civil liberties.  
If you are looking to advocate for civil rights and civil liberties but don't know where to start, the Action Team is the perfect place for you! Action Team volunteers will receive a regular e-newsletter with opportunities to get involved, and receive support and training from the ACLU Massachusetts Field Team.  
Volunteers contribute to a variety of state legislative and local municipal campaigns on ACLU related issues. To check out the issues we are currently working on, visit our legislative priorities page.
*People of all ages are welcome. Minors will need consent from a parent or guardian before participating in Action Team events.*
If you have specific questions about the Action Team, contact actionteam@mobilize.aclum.org. 
---
Ask Your State Senator to Support Face Surveillance Regulations
The Special Commission on Facial Recognition, a commission established by the state legislature, released recommendations in 2022 for regulating face surveillance technology. This year, the ACLU of Massachusetts introduced legislation that would make those recommendations law and ensure that face surveillance technology is not used to track ordinary people as we go about our daily lives. 
Access the call script link to send a message to your state senator now!